Villa Sauna
Indulge in a genuine sauna surrounded by coconut trees in this luxurious sauna retreat just 10 minutes from downtown Ubud. Visit our oasis of serenity, swim in a 20-meter-infinity pool facing a jungle view, and reset yourself with meditation and yoga practice.
"Our villa design is influenced by Finnish Sauna culture and Modern Tribal interior design, yet is uniquely Balinese."- Buratwangi, Your Host.
Situated in an artsy district of Mas, Ubud, our 5 bedroom villa is bordered by a lush tropical forest. There is a lovely wooden Finnish-inspired Sauna, with a capacity of 14 people. You and your family or friends can connect and spend time together in the hot sauna and occasionally jump into the cold-water swimming pool in between each sauna session. Steam, cool, repeat!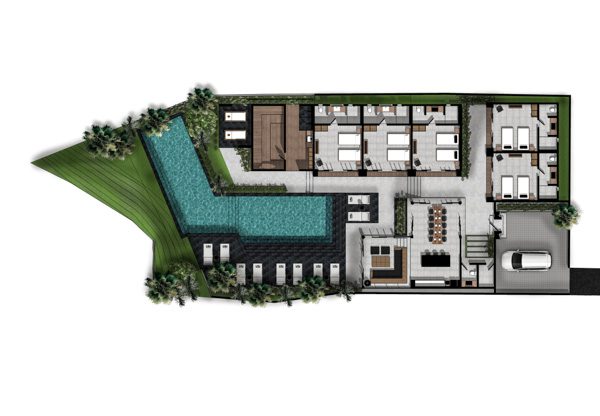 Jl. Werkudara, MAS, Kecamatan Ubud, Kabupaten Gianyar, Bali 80572