Villa Belihara
Breathtaking views! Welcome to Villa Belihara, this beautiful 4 bedroom villa gracefully spans and descends directly upon the unobstructed nature of Pejeng, Ubud. The villa automatically becomes a sight for sore eyes whenever you are within it, with unbelievable jungle views and some of the freshest air Ubud has to offer
The uniquely shaped, double story swimming pool is automatically one of the Villa's recognisable characteristics, You are welcome to spend your days lounging by the sunbeds or taking in the beauty of Ubud just outside your living room with the ample seating areas located all around the entirety of Villa Belihara! Each bedroom is equipped to ensure that your view of nature and greenery is never blocked, as well as allowing you to take in Ubud's serenity and calm without ever leaving your villa
You are located in the heart of Pejeng Kawan, Ubud, home to a spectacular array of vistas that surround you, from rice fields, forest and jungle views, and some of Bali's freshest air! Each moment in this villa you are immersed in nature, amazing memories, truly a capable and fully equipped villa that stands out compared to possibly any other villa in the whole of Bali.
Other things to note
Our villa is designed to immerse you in the beauty of nature while embracing sustainable living. This extraordinary abode eschews traditional air conditioning in the living room, instead inviting the warm tropical breeze to serenade its inhabitants.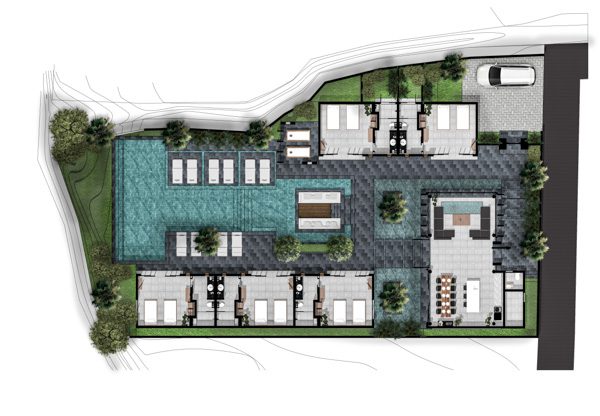 Pejeng, Ubud, Gianyar Regency, Bali