Villa Casa Lampara
Welcome to Villa Casa Lámpara, a delightful 2-bedroom haven nestled deep in the heart of Pererenan, Badung. This 2-tiered sanctuary, intricately designed, unfurls a unique mezzanine architecture, masterfully merging the charm of indoors with the beauty of outdoors, crafting a private realm that bathes in sunlight and dances with the gentle breeze.
Each chamber of Villa Casa Lámpara, exquisitely curated, plays host to a grand queen-sized bed, complete with the soft hum of an air conditioner and the gentle breeze from a ceiling fan. Naturally, private en-suite sanctuaries with inviting bathtubs await, ensuring serenity.
The heart of Villa Casa Lámpara beckons with warmth, a place where souls converge to share, unwind, and bond. Revel in culinary adventures in a kitchen brimming with modern allure, savor the delight of paired wines and delectable antipasti at the kitchen island, and present your favorite dishes atop the elongated dining table for all to relish.
Villa Casa Lámpara's lounge, adorned with plush seating and cushions, promises a cocoon of comfort. Equipped with modern essentials – a smart TV, an air conditioner, and a ceiling fan – this living quarter promises reprieve from the world outside. Venture to the second level, and you'll discover a space for diligence and connectivity, ensuring that even in leisure, your pursuits remain unhindered.
On the Mezzanine-styled terrace, thoughtfully designed, let the dual ceiling fans gently stir the evening air as you witness the sun's grand descent. Nestled between two cozy lounge chairs, discover a delicate pan, poised for a brassero, adding a touch of warmth to the ambiance at Villa Casa Lámpara.
Immerse yourself in the revitalizing embrace of the secluded swimming pool, suitable for adults and children. Additionally, Villa Casa Lámpara features an outdoor rain shower, allowing nature's touch as you rejuvenate.
Villa Casa Lámpara is ideally located for exploring the best of what Pererenan has to offer, from coveted tourist spots, gastronomic havens, retail delights, to soaking in the Bali sun. A mere 3km drive unveils the calming aura of the surroundings juxtaposed with the lively pulse of Canggu, while a short 1.5km journey immerses you in the genuine essence of Pererenan.
Seize your stay at Villa Casa Lámpara now, and embark on an odyssey in this Balinese haven, where every moment guarantees comfort, tranquility and cherished memories.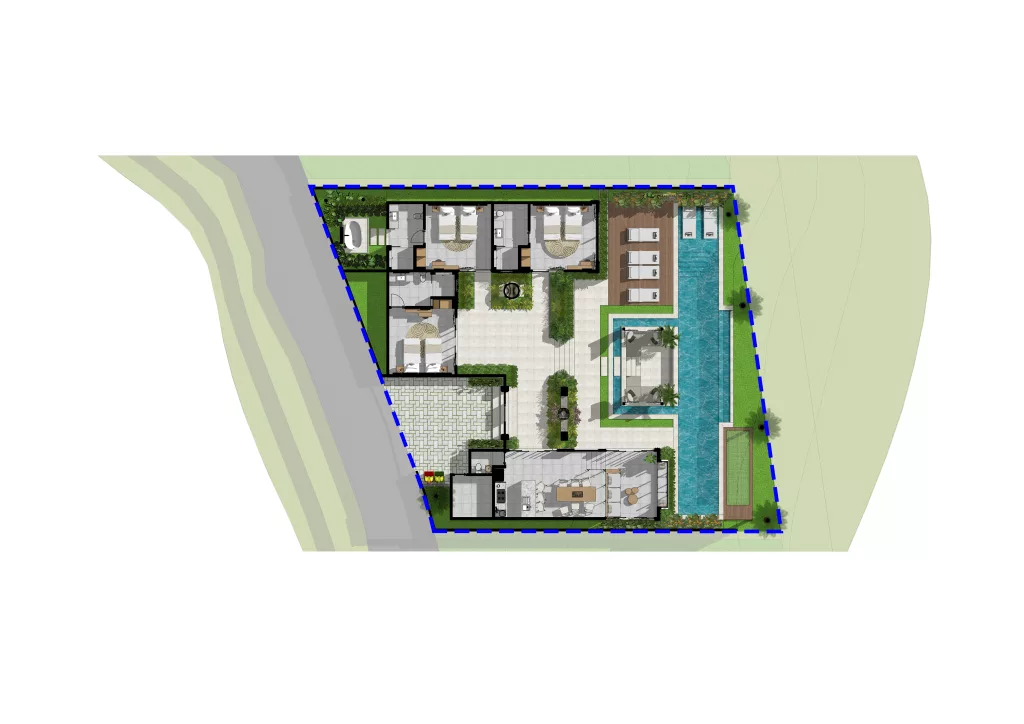 Pererenan, Badung Regency, Bali