Villa Cinta
Nestled in the heart of Ubud, you can experience a sense of serenity and relaxation like never before. With its beautiful one bedroom layout, this stunning villa invites you to join hands with nature and immerse themselves in the beautiful Indonesian landscape.
Located in Peliatan, Ubud, Villa Cinta is a 1 bedroom villa that is surrounded by a breathtaking landscape of nature and trees surrounding you! You can take advantage of the countless opportunities to explore and interact with the natural world without ever leaving the comfort and convenience of their villa.
Upon entering the villa, you  will immediately be struck by the attention to detail and care that has gone into creating a truly unforgettable experience. From the tropical touches that adorn the walls to the beautiful and unique design of the villa, you can rest easy knowing that every aspect of their stay has been carefully considered.
Whether you're looking for a romantic getaway or simply seeking a peaceful escape from the hustle and bustle of everyday life, Villa Cinta is the perfect destination. With its stunning location, exceptional design, and unparalleled attention to detail, this beautiful villa is sure to become a cherished memory for years to come. Join hands with nature and experience the beauty of Villa Cinta today!
Other things to note
Our villa is designed to immerse you in the beauty of nature while embracing sustainable living. This extraordinary abode eschews traditional air conditioning in the living room, instead inviting the warm tropical breeze to serenade its inhabitants.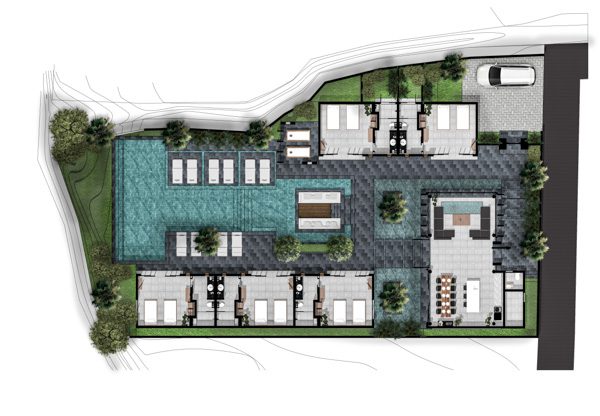 Peliatan, Ubud, Kabupaten Gianyar, Bali