Villa Dream Meditation
Experience the epitome of luxury living in this magnificent 6 Bedroom Villa that offers a breathtaking view of the tranquil rice fields. Upon entering this exclusive haven, you'll be swept away by the serene ambiance that envelops Villa Dream Meditation! A spacious and inviting living room welcomes you, adorned with plush sofas and tasteful decorations that create an atmosphere of sophistication and relaxation.
The pool beckons you to take a dip or bask in the sun on the comfortable lounge chairs. The pool is surrounded by a seating area that has been thoughtfully designed to provide the perfect spot for you to unwind and enjoy Ubud's scenery without ever breaking a sweat! Enjoy the beautiful jungle views that glisten and enhance your stay as well
As you explore the villa, you'll discover that it boasts six well-appointed bedrooms, each exquisitely furnished to ensure that your stay is nothing short of remarkable. The bedrooms feature comfortable beds, luxurious linens, and en-suite bathrooms that offer all the modern amenities you need for a comfortable stay.
The villa also features a fully equipped kitchen, perfect for those who love to cook or want to indulge in a private chef service. You can enjoy your meals in the spacious dining area, which overlooks the lush greenery.
Villa Dream Meditation is designed to offer you the ultimate retreat from the hustle and bustle of everyday life, and it is perfect for families, groups of friends, or anyone seeking a luxurious and private escape. Whether you're looking for a place to relax, recharge, or simply soak up the beauty of Bali, this villa is the perfect choice for you.
Other things to note
Our villa is designed to immerse you in the beauty of nature while embracing sustainable living. This extraordinary abode eschews traditional air conditioning in the living room, instead inviting the warm tropical breeze to serenade its inhabitants.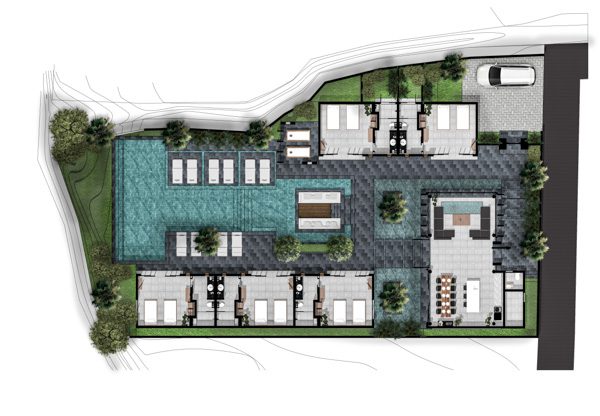 Peliatan , Ubud, Kabupaten Gianyar, Bali