Villa Dream
Welcome to Villa Dream, an enchanting retreat nestled amidst the lush jungle and picturesque rice fields of Andong, Ubud. Step inside this dreamy 3-bedroom haven and feel a sense of harmony and calm, as a Buddha's head statue greets you. Whether you crave relaxation or adventure, Villa Dream serves as your perfect base to recharge, reconnect, and reflect during your divine Bali vacation.
The beautifully designed three bedrooms of Villa Dream seamlessly blend style and practicality. Each room is equipped with modern amenities such as a Smart TV, air conditioning, and a private en-suite bathroom. The master bedroom features an outdoor bathtub, providing a sanctuary to soak in a warm bath after a day of exploration. Sleep in peace and wake up rejuvenated; ready to embrace the day under the radiant Bali sun.
Villa Dream offers a cozy space which includes a well-appointed kitchen with a central island, a dining table with comfy chairs, and a sunken living room with plush sofas. This area fosters togetherness, encouraging interactions, and shared activities. Prepare delightful cuisines in the kitchen for your loved ones, savor your culinary creations in the dining area with soft background music, and engage in lively conversations in the living room afterwards.
Step outside where the long swimming pool awaits, with the gentle sound of cascading water giving a sense of serenity. Take a refreshing dip, unwind on the lounge chairs under the pool umbrellas, or simply admire Villa Dream's gorgeous view from the poolside sunken seating area. For those seeking moments of solitude, a net hammock suspended in the shade is the idyllic spot as the cool breeze sways you gently to a blissful daydream.
Discover the wonders of Ubud at the exquisite Villa Dream. Located in the heart of Andong, this villa is the perfect base for exploring all that this charming town has to offer. Immerse yourself in the local culture by visiting the nearby Balinese temples, art museums, and traditional markets. Indulge in the culinary and retail delights available around Monkey Forest area. Explore the lush rice fields of Tegallalang or take a tranquil walk along the picturesque Campuhan Ridge.
Villa Dream is a true gem, offering the comforts of home and meaningful connections. Book your stay now and embark on a remarkable tropical journey.
Other things to note
Our villa is designed to immerse you in the beauty of nature while embracing sustainable living. This extraordinary abode eschews traditional air conditioning in the living room, instead inviting the warm tropical breeze to serenade its inhabitants.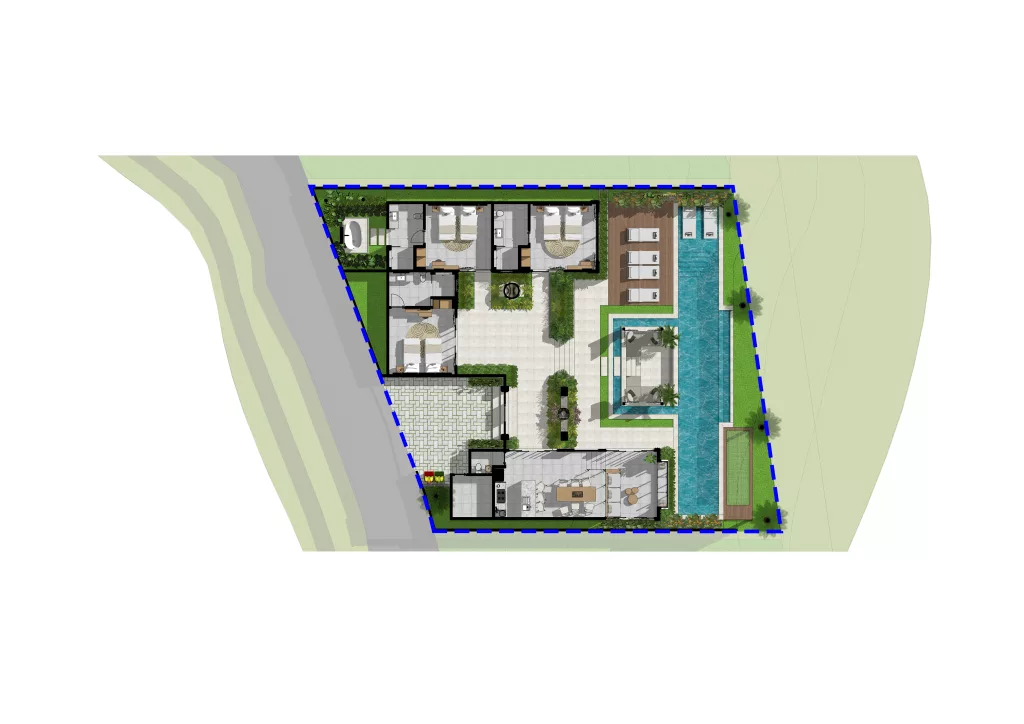 Jl. Raya Andong, Petulu, Kecamatan Ubud, Kabupaten Gianyar