Villa Jeromaia
Step inside your very own private and cosy paradise, surrounded by the gentle rustling of the serene rice fields that surround the entire front side of the villa, step outside the perfect lively, colourful, open and spacious living room and you are greeted by the spacious swimming pool with a seating area that has nestled itself next to it. 
This villa creates an instantly home-like atmosphere with large outdoor areas and a spacious design which dominates the openness of the area. With 5 bedrooms located on the perimeter of your very own private swimming pool.
Villa Jeromaia thrives in being wide open and perfect for your family gatherings. In each portion of the house you will find naturally cold breezes that drift and flow through the entirety of the villa with no effort.  Take a stroll along the lush rice fields that accompany the villa or sit back on the sunbeds under the straw umbrellas
Have yourself a wonderful time taking in the fresh air whilst enjoying ample facilities, such as a barbeque grill that is perfect for whipping up some of your favorite dishes with ease! You are also welcome to contact us if you require a chef to prepare grilled foods for your liking!
Other things to note
Our villa is designed to immerse you in the beauty of nature while embracing sustainable living. This extraordinary abode eschews traditional air conditioning in the living room, instead inviting the warm tropical breeze to serenade its inhabitants.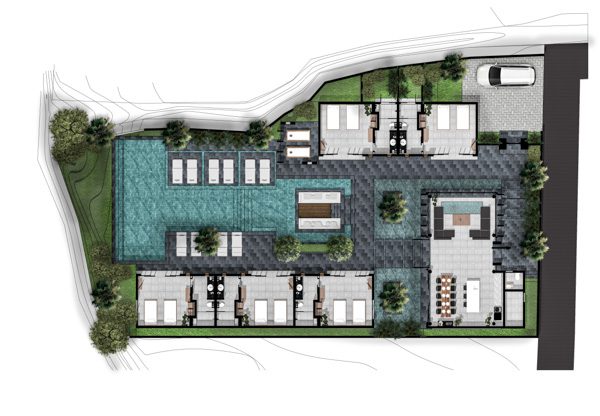 Pejeng, Ubud, Kabupaten Gianyar, Bali