Villa Juke
Welcome to Villa Juke, a gem of tranquility located in the heart of Peliatan, Ubud. This charming villa is thoughtfully designed to encourage moments of serenity and shared laughter. Composed of four beautiful bedrooms with stunning rice fields view, Villa Juke is most welcoming for a gathering of eight, and generously extends its warmth to accommodate a gathering of ten souls. This villa is perfect for those vacationing with children or staff traveling with you.
Each of Villa Juke's four bedrooms is equipped with a Smart TV for your entertainment while sharing two en-suite bathrooms for your convenience. And that's not all – a charming surprise awaits. A petite yet inviting bedroom with plush bunk beds, perfect for your little ones' dreams, for the spirited teenagers seeking their own space, or for those cherished individuals who accompany you on your journey. This delightful sleeping quarter comes with its own petite shower for privacy.
This enchanting abode boasts an open plan space housing a kitchen, a dining room, and a living room, graced with the beauty of wooden artistry. Create culinary delights for your loved ones in the fully-equipped kitchen, appreciate the flavor of your scrumptious food on the dining table, then indulge in a family time on the cozy living room sofas. A haven of comfort, Villa Juke's open plan space encapsulates the beauty that permeates every moment of guests' stays.
The centerpiece of Villa Juke is the elegant swimming pool, which gracefully adorns the property. Swim in the cool water to refresh yourself, then bask in the sun's warm rays. Relax on the two daybeds under the pool umbrella, or enjoy the enchanting views of the surrounding rice terraces from the comfort of the outdoor sofas. This idyllic oasis is perfect for a gathering of four loving couples and two spirited teenagers, a beautiful ensemble of ten cherished beings.
Villa Juke offers the best of both worlds, with the vibrant energy of Ubud's cultural center just a short distance away. Visit the Ubud Palace and the Monkey Forest, take a walk through the Campuhan Ridge Walk, go rafting on the Ayung River, adore the Tegallalang Rice Terraces, and book a traditional Balinese massage. Whether you are seeking adventure, relaxation, or a glimpse into the local culture, this villa offers a diverse range of experiences for every traveler.
Book your stay now for an unforgettable journey etched in the heart, a gem of tranquility in Peliatan, Ubud. Bring your closest companions and your dearest friends to Villa Juke, for in this sanctuary of beauty and warmth, every heart finds its place.
Other things to note
Our villa is designed to immerse you in the beauty of nature while embracing sustainable living. This extraordinary abode eschews traditional air conditioning in the living room, instead inviting the warm tropical breeze to serenade its inhabitants.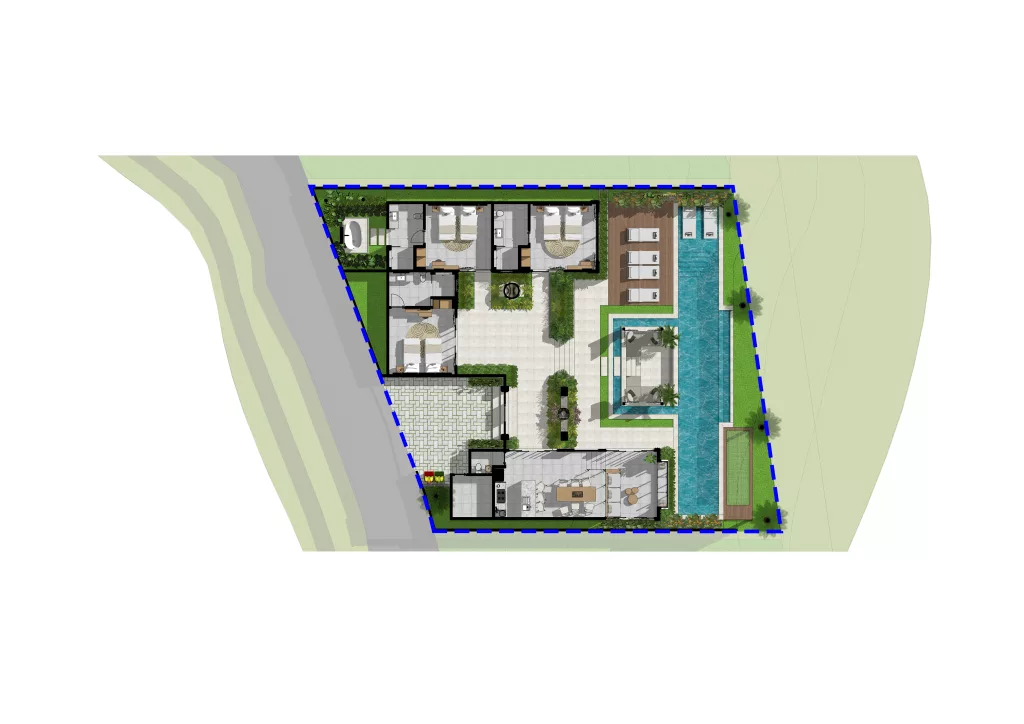 Jl. Raya Mas, MAS, Kecamatan Ubud, Kabupaten Gianyar