Villa Mamily
Welcome to Villa Mamily in Mas, a captivating 4-bedroom hideaway nestled amidst the verdant terrains of Ubud's countryside. Stepping into this villa, meticulously designed, you will be greeted by a garden water fountain with its gentle cascade, harmonizing with the serene visage of a Buddha statue, crafting a setting ripe for reflection and shared moments of joy, whether with kin or companions.
The sophisticated bedrooms at Villa Mamily offer sumptuous bedding, modern smart TVs, and private en-suite bathrooms. The first two bedrooms are versatile, featuring double-sized beds that can morph into twin configurations, accompanied by alfresco showers. The third bedroom follows suit in flexibility, graced by a pool view. The master bedroom unveils a four-poster canopy queen bed and an exterior soaking tub.
Ensconced within Villa Mamily, modern comforts are at your fingertips. The soft breezes of the ceiling fans keep the coolness in these shared spaces. Craft gastronomic delights in the state-of-the-art kitchen, dine with the mesmerizing vertical garden backdrop, and later, sink into the plush sofas in the living room where the Smart TV awaits with your favorite shows. For added convenience, a chic guest restroom is also provided.
Outside, handcrafted wooden sunbeds shielded by the poolside umbrellas and built-in sunken sofas beneath the open terrace canopy, beckon for moments of relaxation and the sweet embrace of Mas' calming aura. Immerse yourself in Villa Mamily's azure pool, glistening under Bali's sun. And for an elevated experience, navigate the stairways to discover a rain shower with Ubud's emerald jungle view.
Strategically located, Villa Mamily in Mas is only moments away from Ubud's cultural heart, rich in art museums, cultural entertainments, and sacred temples. Indulge in artisanal shopping experiences, then savor the culinary diversity that Bali has to offer.
Whether you're surrounded by beloved family members or treasured companions, Villa Mamily promises an authentic and lasting impression. Reserve your slice of Ubud's magic today and journey into the heart of Bali's cultural epicenter.
Other things to note
Our villa is designed to immerse you in the beauty of nature while embracing sustainable living. This extraordinary abode eschews traditional air conditioning in the living room, instead inviting the warm tropical breeze to serenade its inhabitants.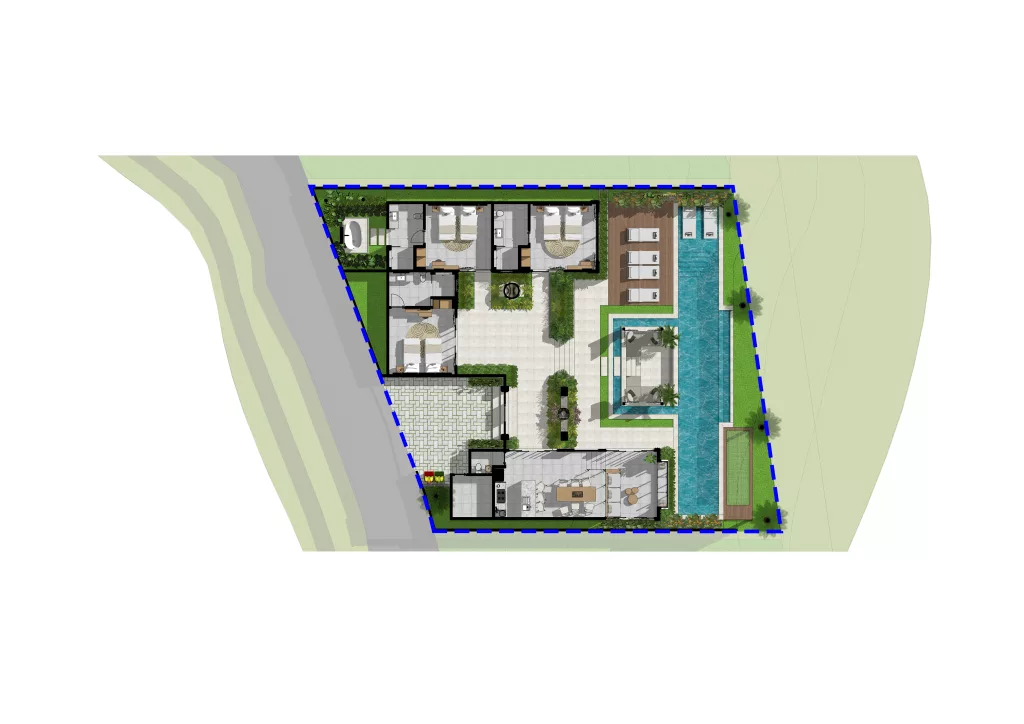 MAS, Ubud, Gianyar Regency, Bali