Villa Manga
You are greeted with the utmost luxury, class and elegance when you enter this perfect tropical paradise in the heart of Ubud! Villa Manga becomes an immediate attraction as you stroll around the property, with a superb infinity pool, fantastic rooms, and amenities that are sure to enhance your stay to the next level!
This 4 bedroom villa becomes one with nature from all of its parts! You are easily able to enjoy the unforgettable rice field views that span across the entirety of the villa with no problems. Villa Manga is also fully equipped with you in mind! Each bedroom is equipped with a Smart TV to accommodate your Netflix and YouTube binge sessions. You can also enjoy the luxurious experience of having a full sized bathtub in one of the bathrooms
You can enjoy facilities such as a washing machine, an outdoor shower and a public bathroom that is located in the living room, perfect for when you have guests or a larger group of people
Villa Manga is located perfectly in the midst of the peaceful serenity and convenience of Pejeng, with only a 10 minute drive to go straight into the heart of central Ubud. It sits atop the unforgettable rice fields of Ubud, accompanying every step or drive towards the shops, restaurants, and Bali's very own Monkey Forest.
Other things to note
Our villa is designed to immerse you in the beauty of nature while embracing sustainable living. This extraordinary abode eschews traditional air conditioning in the living room, instead inviting the warm tropical breeze to serenade its inhabitants.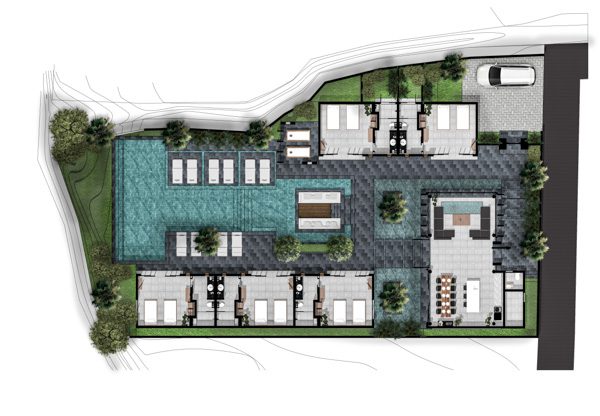 Pejeng Kawan, Ubud, Gianyar Regency, Bali