Villa Markandeya
Take in the fresh air and beautiful atmosphere that surrounds Villa Laguna with ease! This 2BR villa perches wonderfully in some of the most beautiful greenery in Ubud. Step outside the perfect lively, colourful, open and spacious living room and you are greeted by the spacious swimming pool with a seating area that has nestled itself next to it. 
This villa creates an instantly home-like atmosphere with outdoor areas and an intimate design of the area. With 2 bedrooms located on the perimeter of your very own private swimming pool. This villa thrives in being cosy and perfect for your small families or couples, In each portion of the house you will find naturally cold breezes that drift and flow through the entirety of the villa with no effort! 
This heavenly 2 bedroom villa is located in Peliatan. This means that access towards Ubud's main roads is only 1 km away, allowing you to feel at peace with all of Ubud within an arm's reach. Restaurants , Art museums and Ubud's very own monkey forest accompany your journeys throughout your stay.
Other things to note
Our villa is designed to immerse you in the beauty of nature while embracing sustainable living. This extraordinary abode eschews traditional air conditioning in the living room, instead inviting the warm tropical breeze to serenade its inhabitants.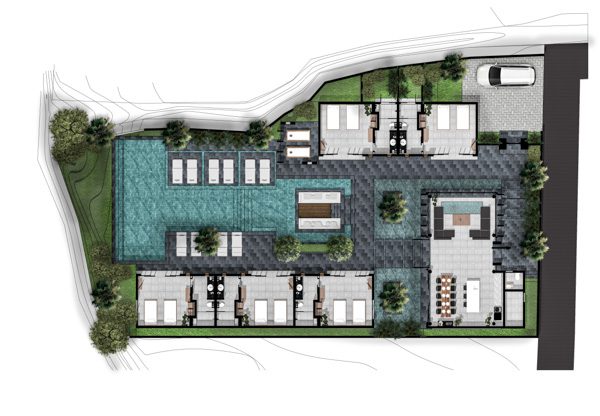 Peliatan, Ubud, Kabupaten Gianyar, Bali