Villa Matahati
Welcome to Villa Matahati ! Become one with the wonderful nature, greenery and peaceful vibes all around! Villa Matahati is a 2 bedroom villa in the heart of Pejeng, Ubud. With countless opportunities for taking a wonderful walk around the rice fields or simply taking in the fresh air from all around you, Villa Matahati becomes a beautiful sight to behold! 
Perfect for couples or small families, the villa opens up into a sunken seating area and a glass pane that allows you to peer directly into the swimming pool! Relax by the open living room and dining area
Villa Matahati is a wonderful place to stay for anyone looking for a peaceful and serene vacation in the heart of nature. The lush greenery and rice fields surrounding the villa are sure to provide a calming and rejuvenating experience. The sunken seating area and glass pane looking into the swimming pool are great features of the villa that allow guests to relax and enjoy the beautiful surroundings. The open living room and dining area also provide a comfortable space for guests to unwind and spend time together.
For couples or small families looking for a more intimate and personalized vacation experience, Villa Matahati is the perfect choice. The villa's location in Pejeng, Ubud, also provides easy access to local attractions and activities, such as exploring the vibrant local culture, visiting temples, or taking part in outdoor adventures like hiking or biking.
Other things to note
Our villa is designed to immerse you in the beauty of nature while embracing sustainable living. This extraordinary abode eschews traditional air conditioning in the living room, instead inviting the warm tropical breeze to serenade its inhabitants.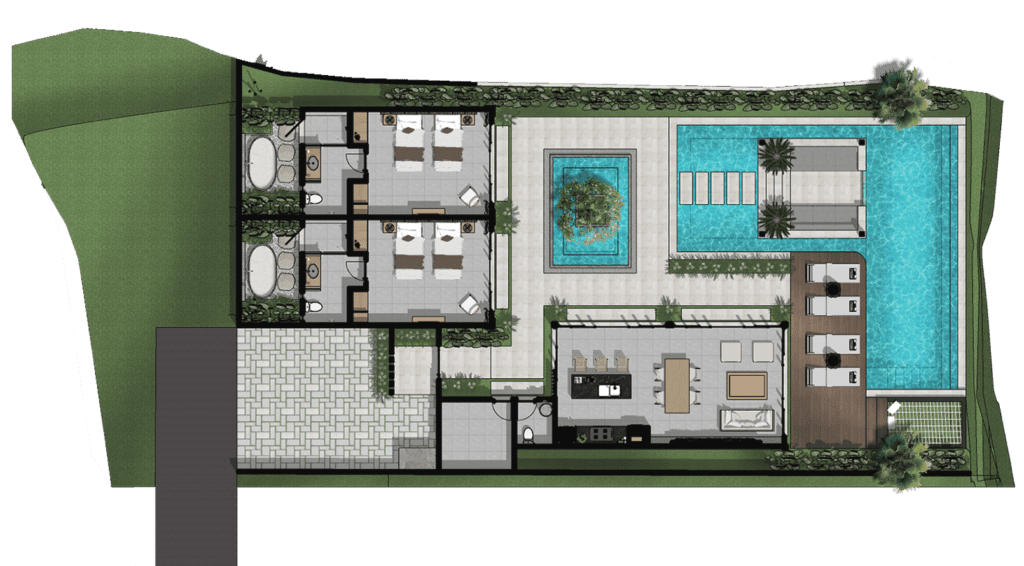 Pejeng Kawan, Ubud, Kabupaten Gianyar, Bali