Villa Mont Blanc
Villa Mont Blanc is located in some of Ubud's most serene and beautiful greenery, this enormous and beautifully crafted villa perches atop wonderful views in front of the spacious Infinity Pool, With arches and angles that impose its architecture to ensure maximum beauty as well as function.
This 2 bedroom villa is perfect to spend your cosy moments with your group of friends or family! Each room has been purposefully designed to embrace the beauty that encapsulates Ubud in one place!
You are located in Gentong, Ubud. Serene and peaceful in the middle of peaceful jungle-esque views, worry not about road access towards the heart of Ubud as well! You are simply 5-10 minutes towards the center of Ubud depending on your choice of transportation!
Other things to note
Our villa is designed to immerse you in the beauty of nature while embracing sustainable living. This extraordinary abode eschews traditional air conditioning in the living room, instead inviting the warm tropical breeze to serenade its inhabitants.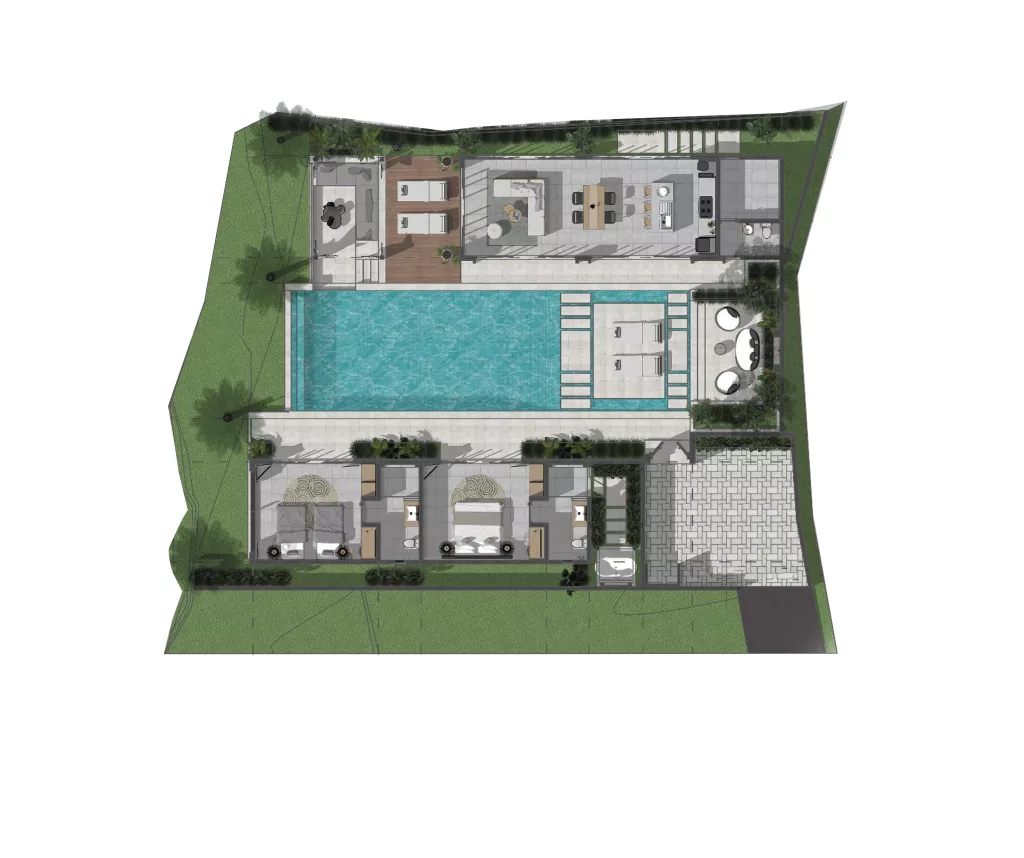 Tegallalang , Ubud, Kabupaten Gianyar, Bali