Villa Montana
Villa Montana is more than just a luxury rental, it's a tropical haven that offers a unique and unparalleled experience. Its attention to detail and distinguished features set it apart from any other villa in the area, making it the perfect choice for anyone seeking an exquisite and unforgettable vacation!
From the moment you step onto the property, you'll be captivated by its stunning symmetrical infinity pool, which is perfect for a refreshing dip on a hot day. The sunken seating area provides a cozy and intimate space to relax and unwind, surrounded by the beauty of nature in every direction.
The villa's peaceful and serene atmosphere is evident in every room, including the 6 spacious and comfortable bedrooms, the inviting living areas, and the fully equipped kitchen and dining area. Each space is thoughtfully designed to maximize comfort and convenience, while also providing a sense of tranquility that will help you recharge and unwind.
What truly sets Villa Montana apart is its location, perched atop the rolling rice fields of Pejeng in the enchanting town of Ubud. Whether you're lounging by the pool or enjoying a meal on the terrace, you'll be surrounded by the lush greenery and natural beauty of this magical place. So if you're looking for a luxurious and unforgettable vacation, look no further than Villa Montana!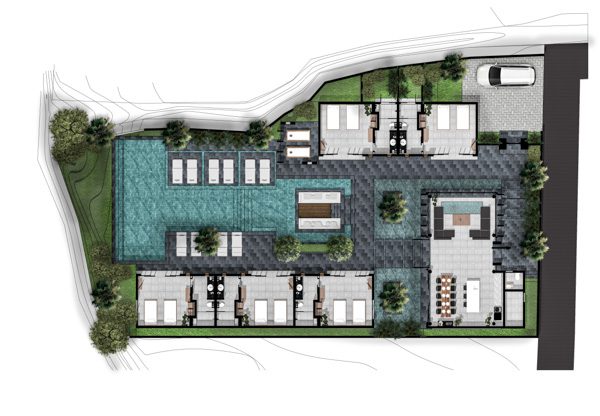 Pejeng Kawan, Ubud, Kabupaten Gianyar, Bali