Villa Orion
Introducing Villa Orion, your ultimate haven of serenity and sophistication tucked away within the captivating landscape of Teges, Ubud. Boasting a harmonious blend of traditional Balinese wooden architecture and modern luxury, this exceptional five bedroom villa offers an unparalleled experience of relaxation in the heart of nature's embrace.
As you step into Villa Orion, you'll be captivated by the warm, inviting atmosphere created by the intricate wooden design, seamlessly integrating the surrounding environment with contemporary comforts. This unique architectural highlight sets the tone for your enchanting stay, transporting you into a world of tranquility and indulgence.
The villa features an expansive sunken living area, complete with floor-to-ceiling glass windows that offer mesmerizing panoramic views of the verdant foliage and vibrant rice fields outside. Elegant furnishings and tasteful décor enhance the ambiance, creating a cozy space for you to unwind, converse, or simply soak in the breathtaking surroundings.
Each of the five luxurious bedrooms at Villa Orion provides a sanctuary of comfort and relaxation, adorned with plush linens, opulent furnishings, and state-of-the-art amenities, along with two connecting bedrooms, allowing for easy access to one another. You have the option to choose between the cozy comfort of twin single beds or the indulgent luxury of a double bed per bedroom for a restful night. Two of the En-suite bathrooms are equipped with sophisticated fixtures and lavish soaking tubs, perfect for pampering yourself after a day of adventure. 
The private swimming pool at Villa Orion is a secluded oasis where you can bask in the sun, take a refreshing dip, or simply revel in the serene atmosphere. The pool area is beautifully landscaped, complete with tropical gardens, soothing water features, and stylish sunbeds for lounging in the sun or shade. A charming poolside gazebo offers an additional space for relaxation and connection with nature.
For an extra touch of indulgence, Villa Orion features a dedicated spa area that truly embraces the picturesque natural surroundings. Here, you can enjoy rejuvenating treatments and therapies while gazing out at the stunning views, creating a deeply calming and restorative experience.
Villa Orion is situated a mere 5 minutes away from the enchanting Ubud center, renowned for its stunning rice fields, verdant jungles, and vibrant local culture. Explore the plethora of activities available in the region, from hiking and cycling to yoga and shopping at artisanal markets. With world-class dining establishments nearby, there is truly something for everyone to enjoy.
Discover the unparalleled luxury, comfort, and serenity that Villa Orion has to offer, and create unforgettable memories in the enchanting heart of Ubud's Teges area. Your idyllic retreat awaits your arrival.
Other things to note
Our villa is designed to immerse you in the beauty of nature while embracing sustainable living. This extraordinary abode eschews traditional air conditioning in the living room, instead inviting the warm tropical breeze to serenade its inhabitants.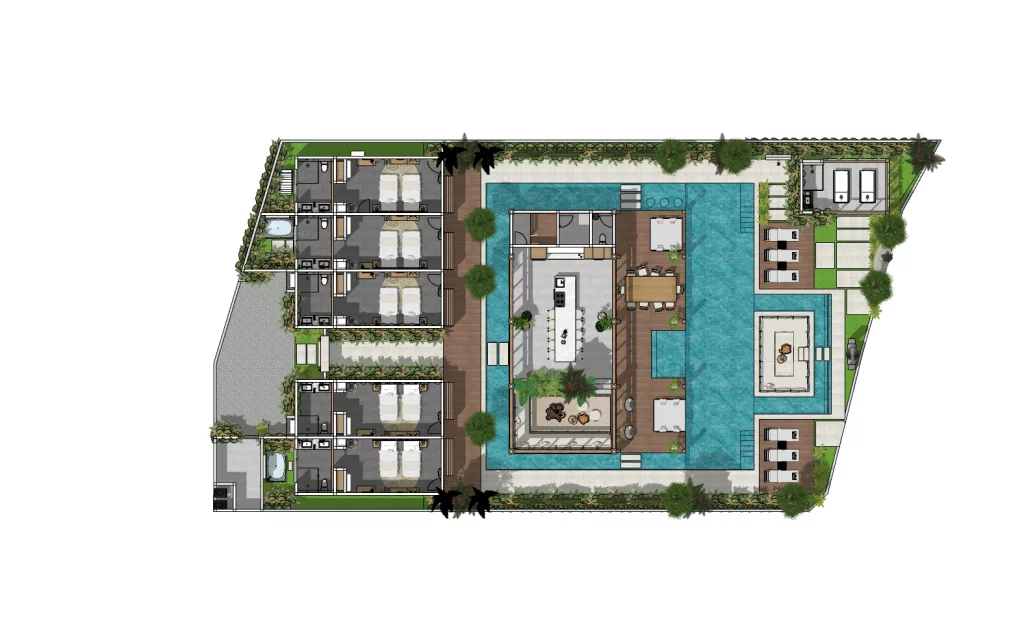 Peliatan, Ubud, Gianyar Regency Bali