Villa Putga
Villa Putga is a truly stunning property, a perfect blend of luxury and nature. This two-storey, 5 bedroom villa is designed with tropical influences, creating a unique ambiance that sets it apart from other properties. From the moment you step inside the villa, you'll be transported into a world of beauty and tranquility!
The living room is a true highlight of the property, offering a comfortable and spacious area to relax and unwind. With a fully equipped kitchen and a dining area, it's the perfect space for preparing and enjoying meals with family and friends. The sunken seating area adds an extra touch of luxury, creating a cozy atmosphere to lounge in and enjoy the views.
As you step outside, you'll be greeted by the beautiful outdoor spaces of the villa. The lush surroundings and fresh air will instantly rejuvenate your senses. The villa has been designed to seamlessly integrate with the natural environment, creating a harmonious space that promotes relaxation and well-being. Take a stroll through the gardens, relax by the pool, or simply soak in the beautiful scenery.
This beautiful village is renowned for its picturesque rice fields, lush green landscapes, and traditional Balinese architecture. Ubud is known as the cultural hub of Bali, with a rich history of art, dance, and music. From the villa, you can easily explore the local area, visit art galleries and museums, or take a yoga class at one of the many studios nearby.
Villa Putga is a truly exceptional property, offering a unique blend of luxury and nature in one of the most beautiful areas of Bali. Whether you're looking for a place to relax and unwind, or a base from which to explore the local area, this villa is the perfect choice
Other things to note
Our villa is designed to immerse you in the beauty of nature while embracing sustainable living. This extraordinary abode eschews traditional air conditioning in the living room, instead inviting the warm tropical breeze to serenade its inhabitants.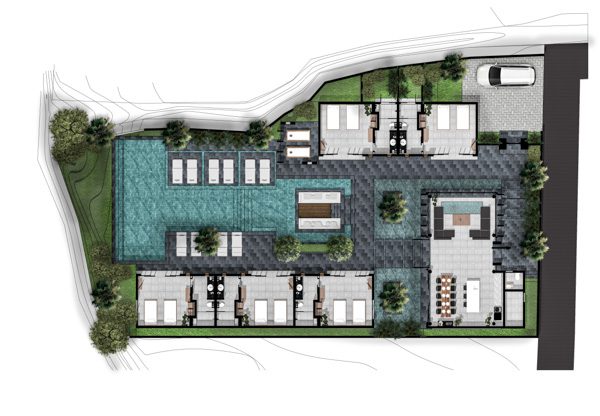 Lodtunduh , Ubud, Kabupaten Gianyar, Bali