Villa Semangat
Villa  Semangat encapsulates the beauty of Ubud without any effort needed, every part of the villa is purposely and tastefully designed to bring delight and convenience to your stay! This 6 Bedroom villa stands out from the competition by being a fully equipped, 2 storey villa with its very own sunken seating area as well as a meeting room capable of seating 10 people. 
You are located in the heart of Gentong, Ubud. Unforgettable views surround your stay, you are merely minutes away from the center and heart of Ubud, where museums, art centers, and some of Bali's greatest culinary adventures await!
With arches and angles that impose its architecture to ensure maximum beauty as well as function, Villa Semangat is truly one of Ubud's Premier villas, the living room has been designed with airflow in mind, allowing itself to become fully open allowing as much of Ubud's fresh air to flow within it as possible. 
Each bedroom is also equipped with its very own en suite bathroom as well as Smart TV which grants access to Netflix and Youtube! Making your lazy binging days just that much more enjoyable.
Other things to note
Our villa is designed to immerse you in the beauty of nature while embracing sustainable living. This extraordinary abode eschews traditional air conditioning in the living room, instead inviting the warm tropical breeze to serenade its inhabitants.
Please make note that your Netflix and Youtube accounts will be used to login, please ensure that you are to log out before you check out of the villa, this is to ensure that your account will not be used by anybody else in the future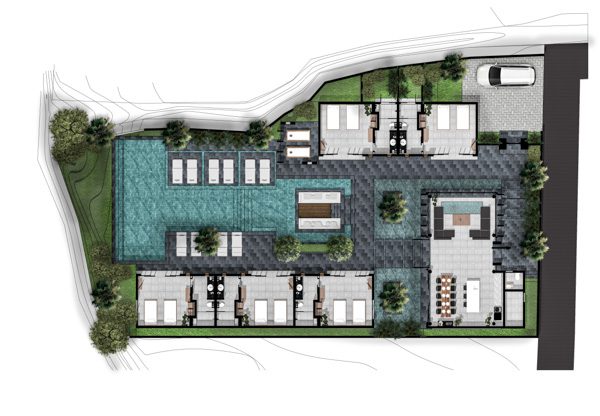 Tegallalang, Ubud, Gianyar Regency, Bali