Villa Vertical Garden
Villa Vertical Garden becomes one of Ubud's most unique and peaceful villas without a doubt! With the beauty of both rice fields and forest views that accompany your stay and immerse your vacation with the wonderful benefits of being in nature
This villa lives up to its name as there are a myriad of vertical pots and plants that create a dreamy and unforgettable vista from any part of your villa. Each portion of the villa is accompanied by fixtures and pots that are filled with plants, adding a truly breathtaking aura and atmosphere to your stay. This 5BR, two storey villa is great for larger families or groups of friends! 
Every portion of the villa gracefully flows on to the next with a simple and enjoyable layout that follows the direction of your very own infinity swimming pool! There are no compromises for luxury, elegance, convenience and amenities. You are also to find a raised massage area that perches just atop the infinity swimming pool, allowing you to truly relax and pamper yourself in the heart of some of Bali's greatest vistas without ever breaking a sweat. 
Tropical touches and modern architecture become the prominent design philosophy of the villa as sleek, minimal lines compliment the busy nature of the jungle view placed directly ahead. Each bedroom peers into the nature and green pastures located all around the villa! 
If you have absolutely any questions whatsoever please do not hesitate to contact the villa attendee for any information that you require.
Other things to note
Our villa is designed to immerse you in the beauty of nature while embracing sustainable living. This extraordinary abode eschews traditional air conditioning in the living room, instead inviting the warm tropical breeze to serenade its inhabitants.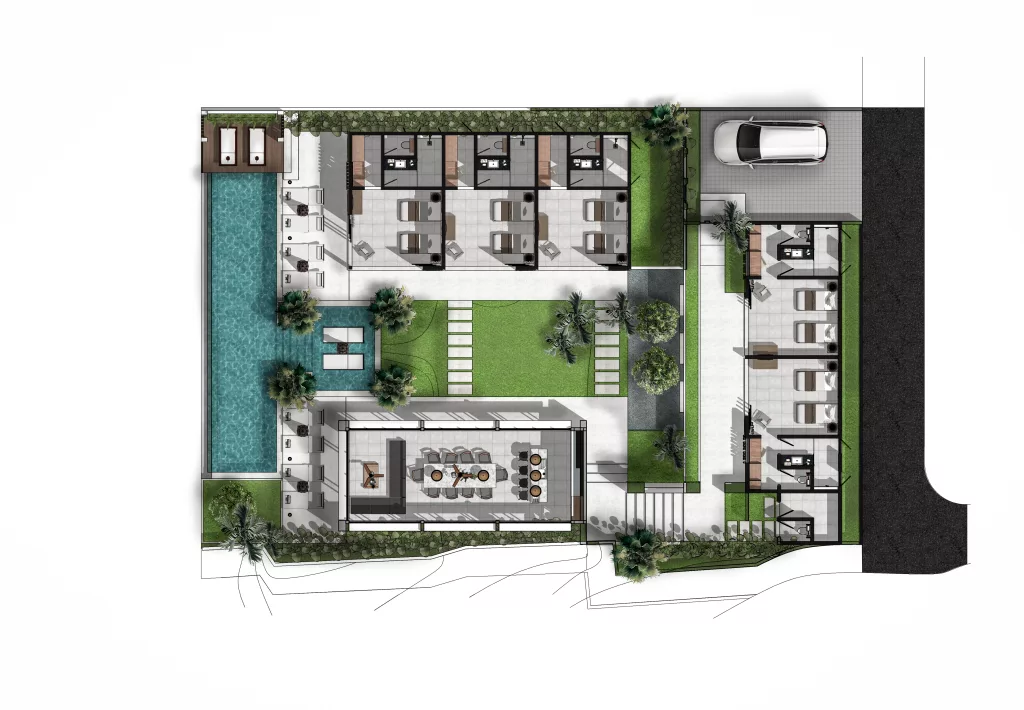 Pejeng, Ubud, Gianyar Regency, Bali